Regular price
$649.00 USD
Regular price
Sale price
$649.00 USD
Unit price
per
Sale
Sold out
The Teewing X9 Electric Scooter offers powerful performance with two options: X9 Plus, featuring 36V 500W peak at 850W; or X9 Pro, 48V 550W delivering peak torque of 1100W. X9 e-scooter is equipped with a 15.6Ah Li-ion portable battery, offering a maximum range of 55 miles. X9 electric kick scooter provides reliable stopping power with front / rear disk brakes, E-ABS brake, and foot brake. 10 inch extra-wide wheels, along with dual spring suspensions, ensure a smooth ride.
Share
View full details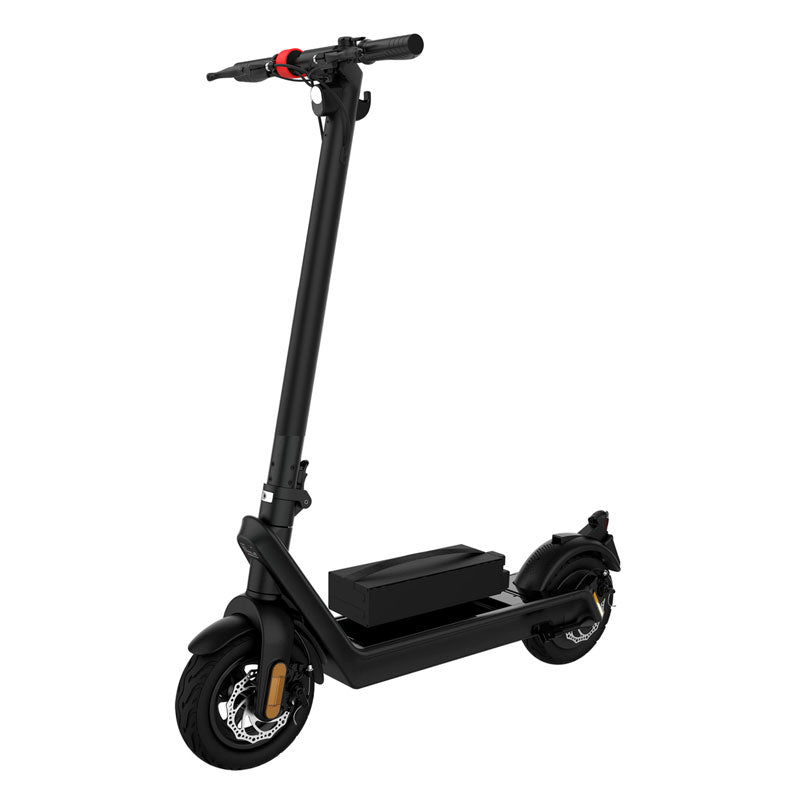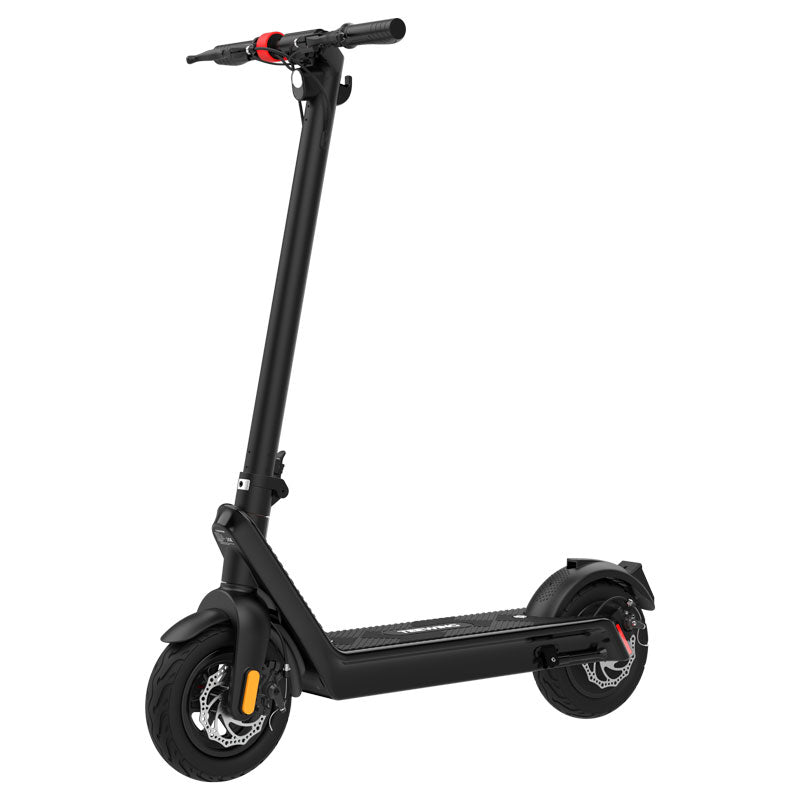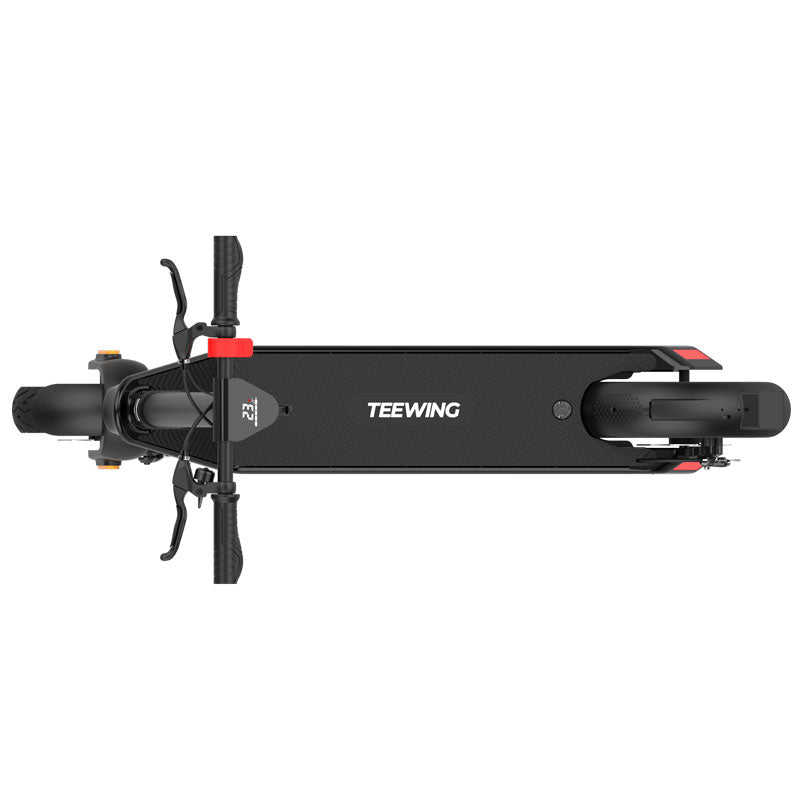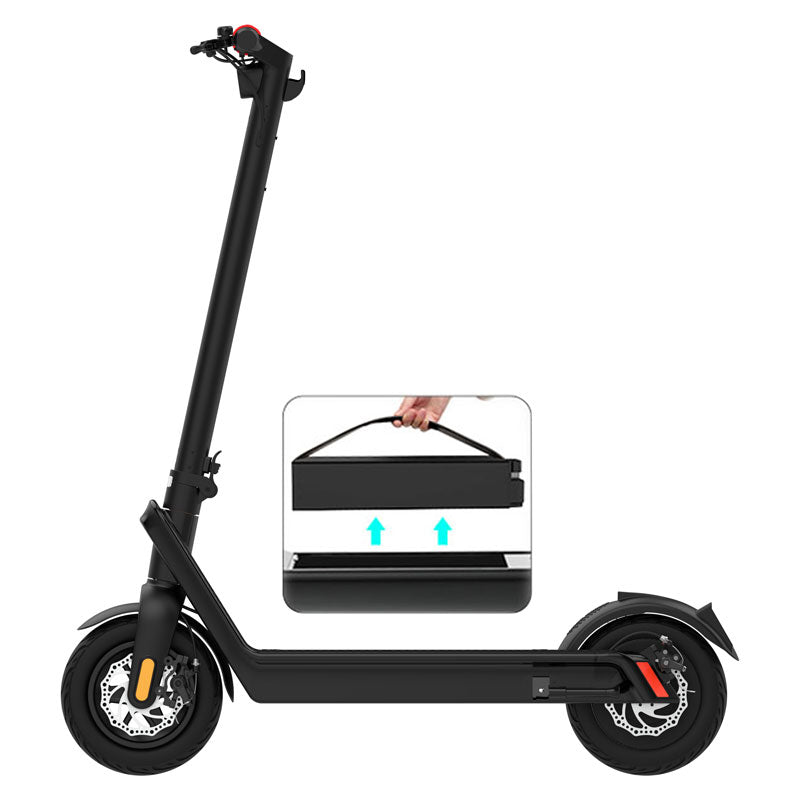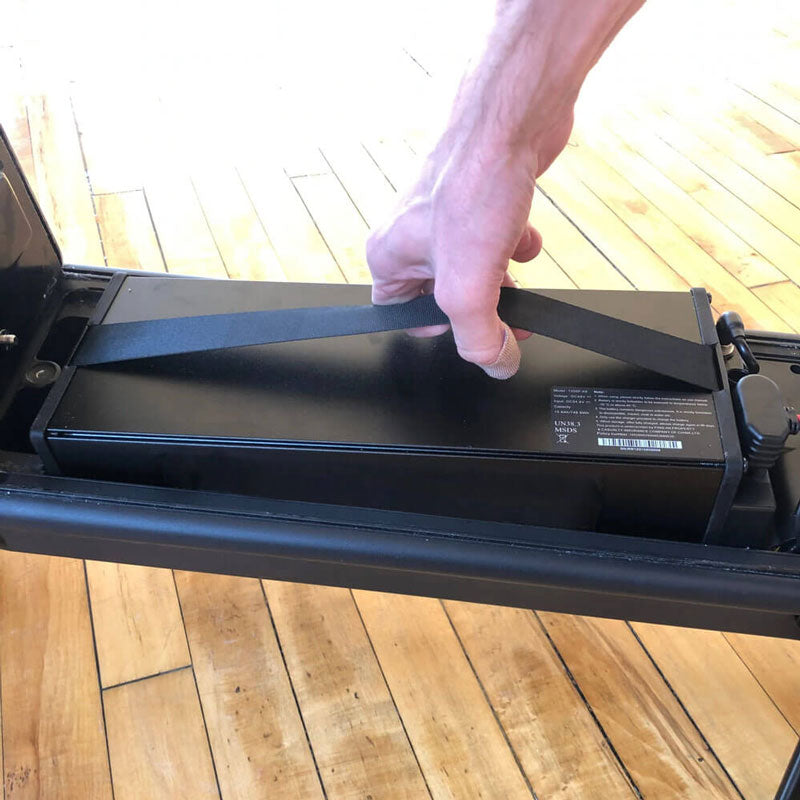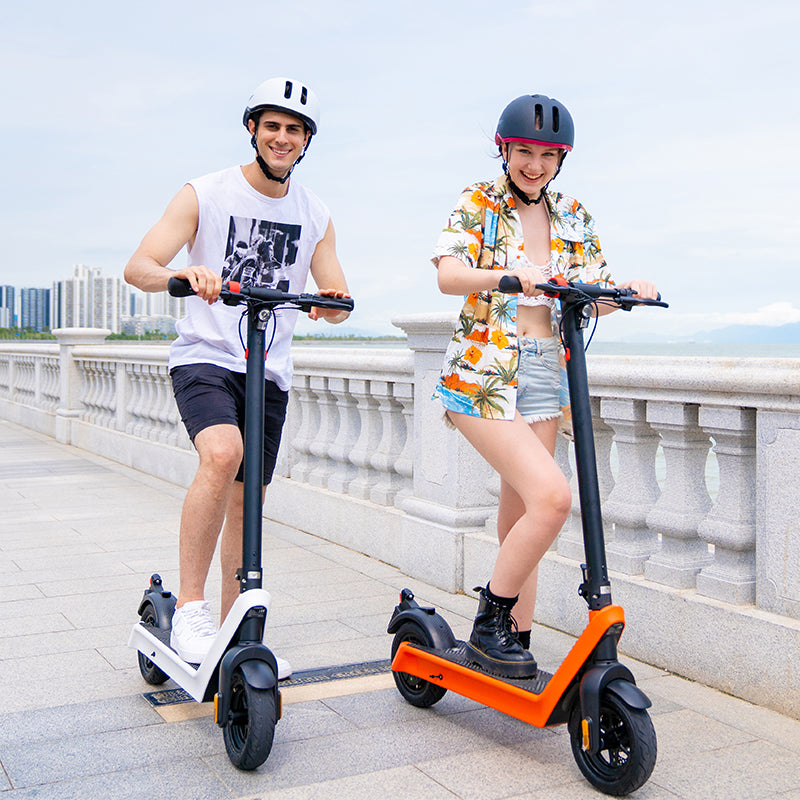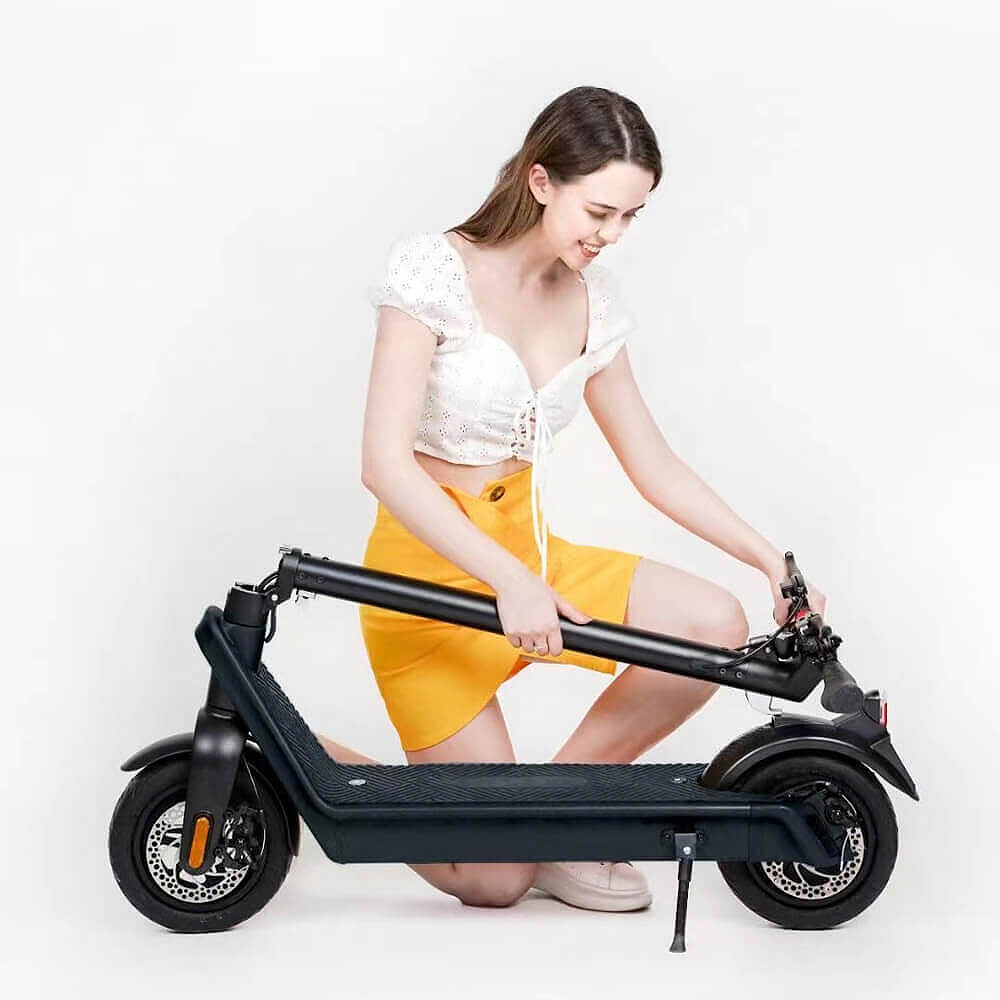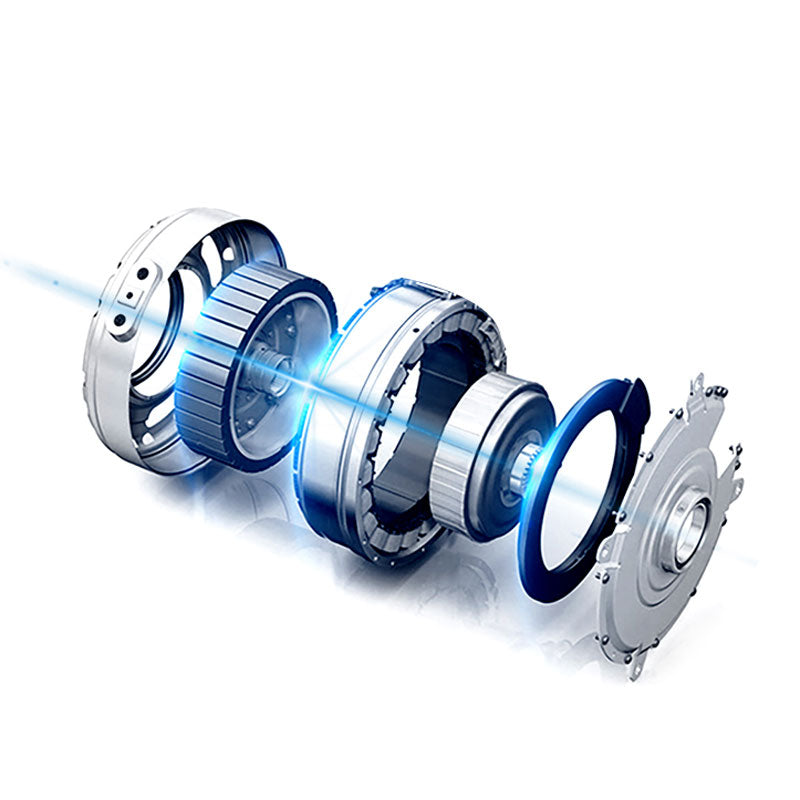 1100W Max Power Output
The Teewing X9 electric scooter comes in two options: the X9 Plus and the X9 ProMax.
The X9 Plus features a motor with a peak power of 36V 500W, which can deliver a maximum power output of 850W. This motor is powerful enough to provide a smooth and comfortable ride on various terrains, including uphill slopes.
The X9 ProMax features a more powerful motor with a peak power of 48V 550W, which can deliver a maximum power output of 1100W. This motor is capable of delivering higher torque, which makes it easier to tackle steeper hills and challenging terrains.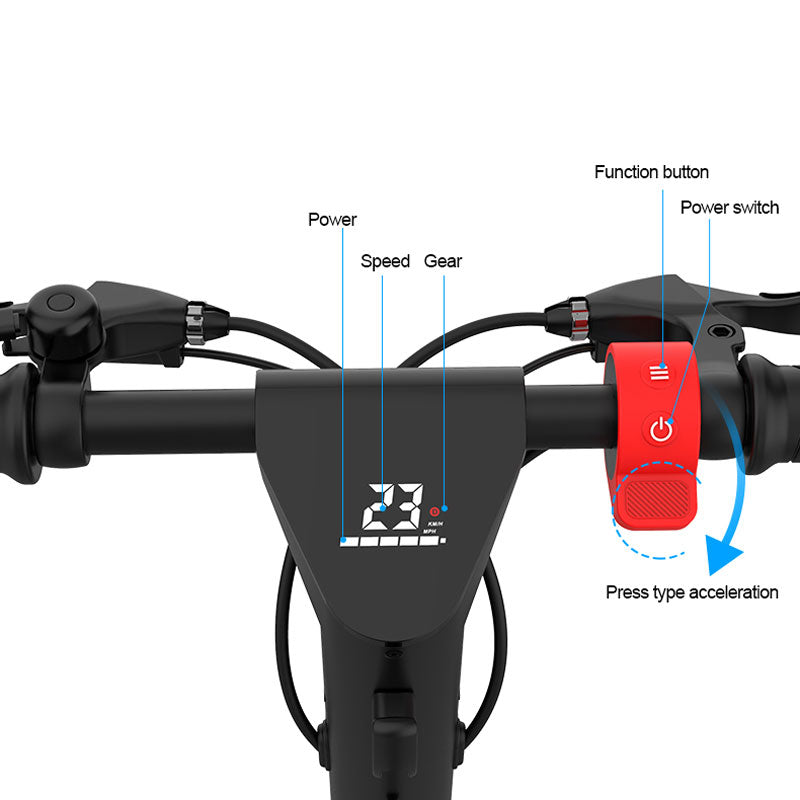 Smart LED Display
The X9 electric scooter features a smart LED display that provides riders with important information about their ride. The display is located on the handlebars and is easy to read, even in bright sunlight.
The LED display provides real-time data about the scooter's speed, battery level, and mode of operation.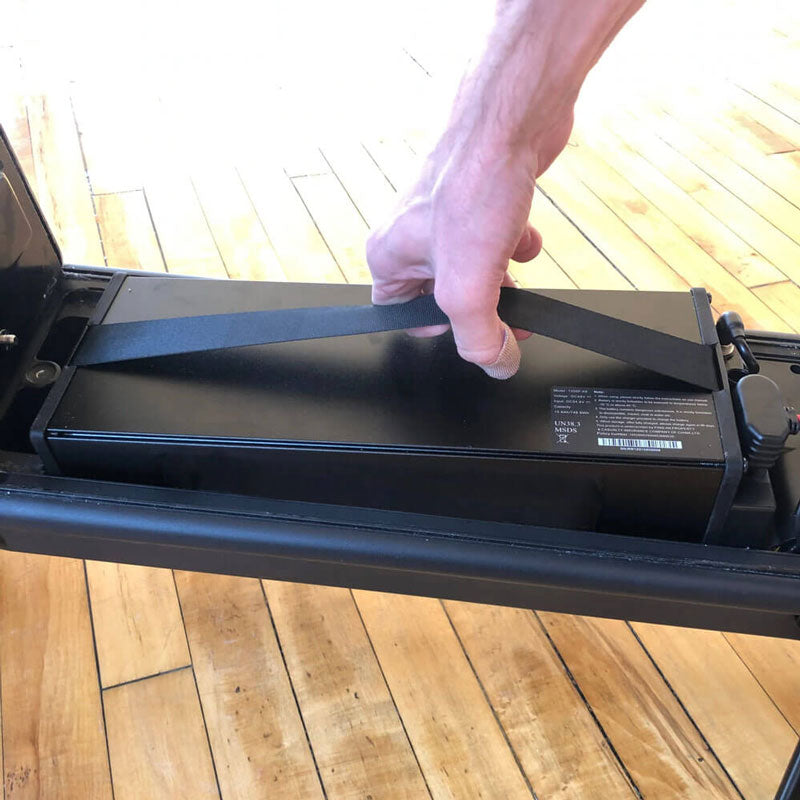 Portable Battery Design
The X9 electric scooter comes with a portable battery that allows for easy charging and extended range. There are two options available for the battery: the 36V 15.6Ah and the 48V 15.6Ah. Both batteries are designed to provide a maximum range of 45 - 55 miles, depending on the rider's weight, terrain, and riding style.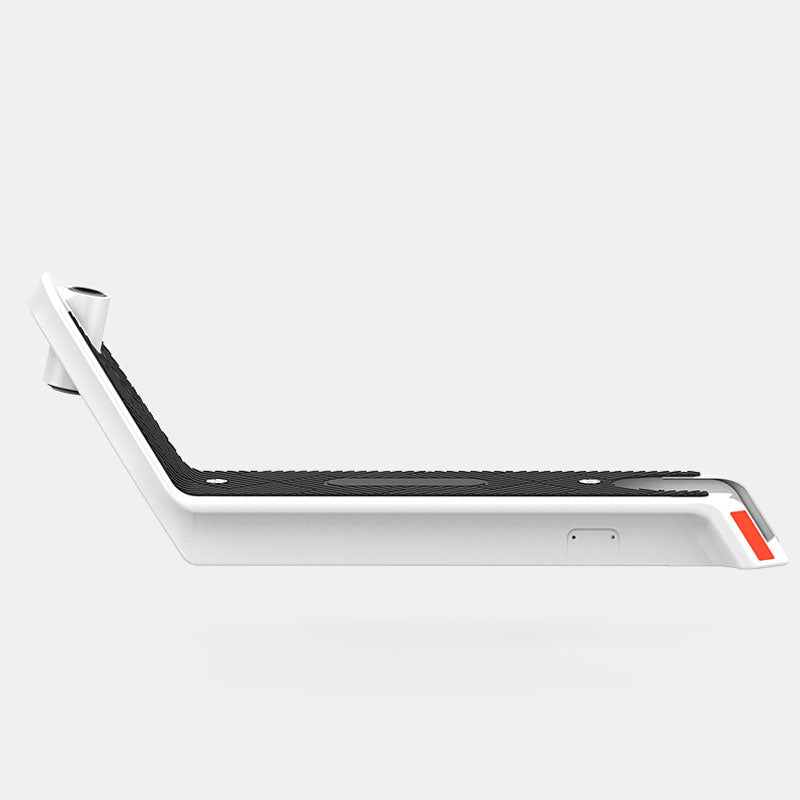 Water-Resistant Design
The X9 scooter has an IPX5 rating for the whole body, which means that it is protected against low-pressure water jets from any direction. With this level of water resistance, the Teewing X9 electric scooter can withstand moderate rain and splashes of water, ensuring that riders can continue to use it even in wet conditions.
Lighting System

The X9 electric scooter comes equipped with a bright LED front light that provides visibility during nighttime or low-light conditions, ensuring safe riding. The pedestrian indicator rear light is designed to turn on automatically when the scooter's speed is below 5mph and turns off when the speed is higher than 5mph.

Braking System

The X9 electric scooter has three different types of brakes, including front and rear disc brakes, an E-ABS brake, and a rear foot brake, offer excellent stopping power to ensure safe riding.

Puncture-Proof Tires

The X9 e scooter features wider 10-inch vacuum inflatable tires that offer excellent shock absorption and enhanced stability, making it suitable for riding on different terrains. The tires can provide a comfortable ride even on bumpy roads.
Specification
X9 Plus Electric Scooter

Net Weight: 42 lbs
Frame Material: Aluminum-magnesium alloy
Tire Size: 10 inch anti puncture Vacuum tire
Max Range: 45 Miles
Max Speed: 25 MPH
Rated power: 36V, 500W
Maximum output power: 36V, 850W
Climbing Angel: 25°
Battery capacity: 15.6Ah lithium battery
Charger parameters: DC42V/2A
Motor driven: Rear wheel drive
Battery removal method: Portable and removable
Waterproof level: IP54
Charging time: 5-6 hours
Applicable height: 4'~6'6"
Load range: 265 lbs

-----------------------------------

X9 ProMax Electric Scooter

Net Weight: 44 lbs
Frame Material: Aluminum-magnesium alloy
Tire Size: 10 inch anti puncture Vacuum tire
Max Range: 55 Miles
Max Speed: 25 MPH
Rated power: 48V, 550W
Maximum output power: 48V, 1100W
Climbing Angel: 30°
Battery capacity: 15.6Ah lithium battery
Charger parameters: DC54.6V/2A
Motor driven: Rear wheel drive
Battery removal method: Portable and removable
Waterproof level: IP54
Charging time: 5-6 hours
Applicable height: 4'~6'6"
Load range: 265 lbs
Video of X9 Electric Scooter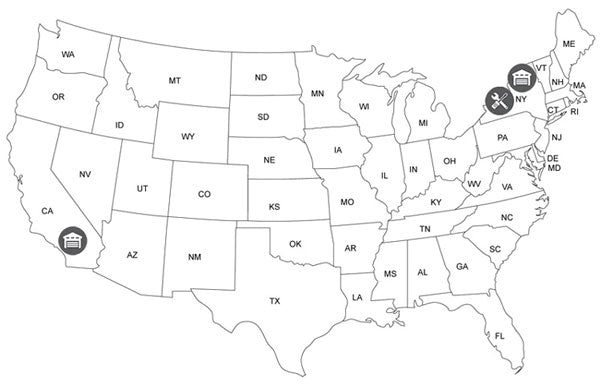 Shipping & After-Sales
The scooter is shipped from one of these below warehouses by UPS, if you choose 3-7 Working Days Shipping Option:

1. CA Warehouse: City of Industry, CA, 91746
2. NY Warehouse: Hicksville, NY, 11801
Our Maintenance Center is located at: Queens, NY, 11354